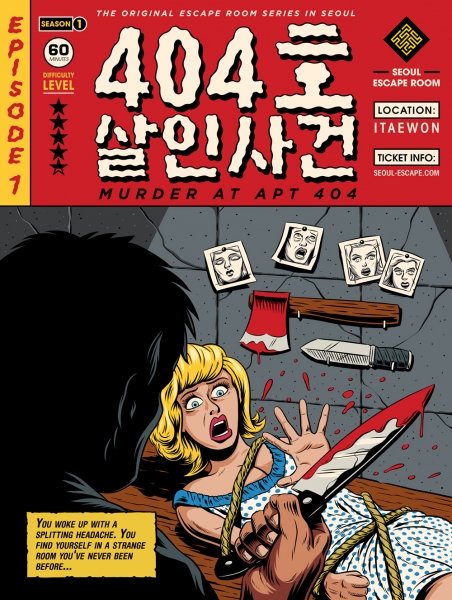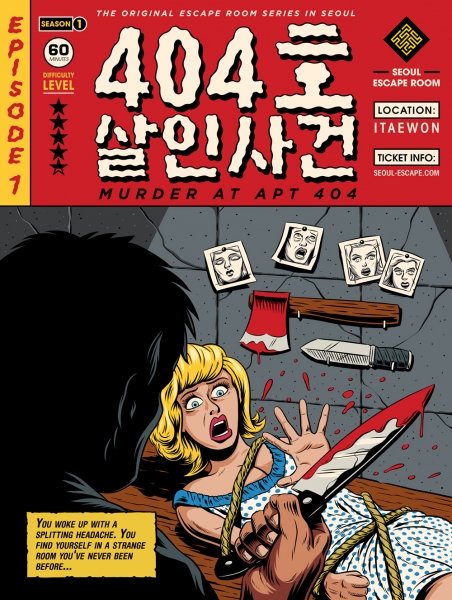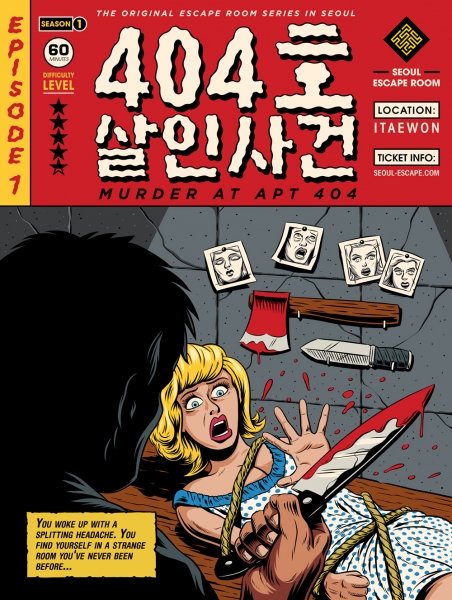 Company

Seoul Escape Room

Players
2—10 players
Age
Age restriction 18+
Time
60 min.

to complete

Price
18000—24000 ₩

per player
About the game Murder at Apt 404
You woke up with a splitting headache. You find yourself in a strange room you've never been before.
The last thing you remember is partying out with friends last night. You accepted a drink from someone and... you must have blacked out. You look around trying to understand the situation. Looks like someone's house, a living room. But the blood stain on the carpet and messy furniture suggest that something bad must have happened here. That's when you hear an audio file playing from somewhere:
"Hello friend, people call me "X". I am what they call a "serial killer" in this society. I have committed a new murder, and I need someone else to blame for my hobby as per usual. Nothing personal against you. You have just been unlucky. Cops will arrive in about an hour from now, and you will spend the rest of your life in prison due to compelling evidence. You have no other choice. Goodbye. This message will self-destruct in 5 seconds."
You have 60 minutes to escape. Will you be able to find clues to prove your innocence and escape in time..?
Photos escape game Murder at Apt 404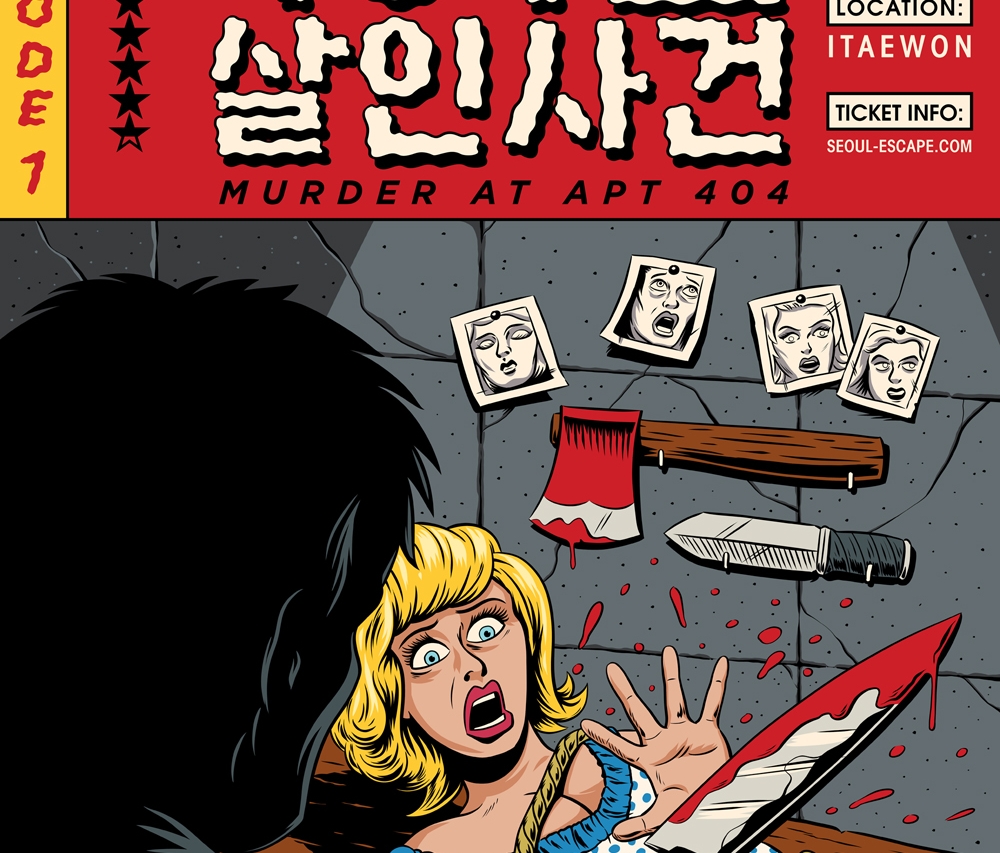 Address escape game Murder at Apt 404
Seoul
,
B1, Bokwang-Ro 59 Gil 32, Yonsan-Gu, Seoul
02-533-6 ...
Show phone number
Games similar to escape game Murder at Apt 404